on February 12, 2018 in Cannabis News United States Featured
More banks serving cannabis sector, but Cole Memo repeal threatens to slow progress
By
The number of banks and credit unions actively serving the marijuana industry has jumped nearly 30% from a year ago.
But U.S. Attorney General Jeff Sessions' decision to repeal the Cole Memo may prevent further involvement by banking institutions looking to work with cannabis-related businesses.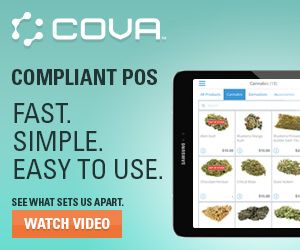 According to the latest report issued by the Financial Crimes Enforcement Network (FinCEN), 400 depository institutions are providing services to marijuana businesses, up from just 51 in March 2014.
Joint memos issued by the U.S. Justice Department and Treasury Department in February 2014 spurred the increased access to banking services, as they provided banks with a much-needed framework for how to work with clients in the marijuana industry.
Generally speaking, the memos require financial institutions to verify that marijuana companies are properly licensed by the state and to monitor any financial wrongdoing and report suspicious activity to regulators.
While Sessions ripped up the Obama-era Cole Memo protections, questions remain about the Treasury Department's guidance on cannabis banking.
Reuters reported last month that financial institutions that serve marijuana businesses still have federal protections – at least for now – outlined in the February 2014 FinCEN memo. Soon afterward, a top Treasury Department official said the Trump administration is reviewing the safeguards, according to Marijuana Moment.
That said, many banks and credit unions remain wary of working with cannabis businesses.
Marijuana remains illegal under federal law and the risk – no matter how small – of losing a federal license or incurring some other punishment has proved too much for most financial service providers to stomach.
Although banks and credit unions serving clients in the marijuana industry are not directly affected by the scrapping of the Cole Memo – they operate on completely separate guidance from the Justice and Treasury departments – the decision has further muddied the waters in a situation that was unclear to begin with.
Here's what you need to know:
Combined, there are over 11,000 banks and credit unions operating throughout the United States, meaning less than 4% of U.S.-based financial institutions are serving marijuana businesses. Many banks that do provide services to cannabis companies prefer to keep quiet about it, however, making it especially difficult for marijuana businesses to find a financial services provider.
Financial institutions that knowingly provide banking services to cannabis businesses often charge a premium for their services. A marijuana business in Maryland recently reported paying monthly fees in excess of $1,700 to use a local bank.
Banks account for the vast majority of financial institutions that serve cannabis businesses, with credit unions making up just a 25% share – as shown in the pie chart. This suggests that larger institutions have the resources needed to cater to the marijuana industry, given the regulatory hurdles involved with serving a sector that's illegal under federal law. In fact, less than 30% of U.S. credit unions manage more than $100 million in assets, according to a report from the Credit Union National Association.
Eli McVey can be reached at elim@mjbizdaily.com
https://mjbizdaily.com/chart-banks-serving-cannabis-sector-cole-memo-repeal-threatens-slow-progress/
Share on Facebook
Tweet about this